To help shape and support the development of Valle de Oro National Wildlife Refuge, the Friends foster a community conservation ethic by promoting environmental and cultural awareness through public educational programs and recreational opportunities.
OUR VISION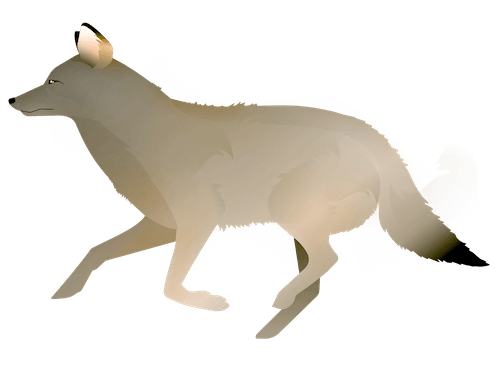 The land that was once a long-standing dairy farm, and historically part of the El Camino Real de Tierra Adentro historic trail, is now Valle de Oro National Wildlife Refuge, the Southwest's first urban wildlife refuge. After Prices' Valley Gold Dairy Farm in Albuquerque's South Valley closed, the 570-acres were farmed for alfalfa and a potential development site for a sewer plant, racetrack, or housing/industrial development. Rather than see the land developed, community members, who would later become the Friends of Valle de Oro NWR, began advocating for the protection of one of the largest remaining areas of undeveloped land along the Rio Grande in Albuquerque.
The Friends of Valle de Oro NWR, along with local partners and in conjunction with the U.S. Fish and Wildlife Service, played a significant role in the funding and acquisition of the property, which was designated the nation's 559th national wildlife refuge in 2012.
The Refuge: As one of the nation's few urban wildlife refuges, Valle de Oro NWR creates a gateway for urban dwellers to connect with the broader conservation community, building engagement and support for the protection and conservation of lands beyond Albuquerque.
THE REFUGE - LEARN MORE
The Friends: The Friends serve as a model for future Urban Wildlife Refuge support groups. Upholding the Urban Refuge Standards of Excellence, the Friends acts as a valuable community liaison. The Friends facilitate engagement and input during development of future Refuge programs and infrastructure and promote environmental and cultural awareness through public educational programs and recreational opportunities, including:
Education – Support through funding and volunteers, Refuge education and interpretive initiatives, recognize and incorporate environmental issues of the day and cultivate a conservation ethic.

Membership Capacity – Build a large, active, diverse, and talented membership and volunteer group that provides the ongoing capacity to fully support the Refuge.

Outreach and Collaboration – Raise the Refuge's profile and leverage our impact by communicating effectively with our stakeholders and forming diverse, dynamic partnerships.

Fundraising – Implement a successful fundraising plan that actively seeks out funding sources to provide sufficient resources to fulfill our mission, support our growing organization, and to support the Refuge's education and interpretive initiatives, refuge development and restoration, and outreach activities.

Refuge Development – Support the development of the physical in

frastructure as the Refuge moves from the land acquisition phase to build-out as well as related development of the neighborhood and surrounding area and facilities to enhance equitable access to the Refuge.
2018
The Wildlife Society Group Achievement Award (awarded to Friends of Valle de Oro)
2017
U.S. Fish and Wildlife Environmental Justice Award (awarded to Friends of Valle de Oro, Valle de Oro NWR, and Environmental Justice partners)
Department of the Interior Environmental Award for Environmental Partnerships (awarded to Friends of Valle de Oro, Valle de Oro NWR, and Environmental Justice partners)
2016
U.S. Fish & Wildlife Friends Group of the Year Award: Southwest Region (awarded to Friends of Valle de Oro)
$1 million dollar boost to budget in perpetuity from U.S. Fish & Wildlife and the Urban Conservation Program (awarded to Valle de Oro NWR)
2015
South Valley Citizen's Award (awarded to Friends of Valle de Oro)