ABQ Backyard Refuge Program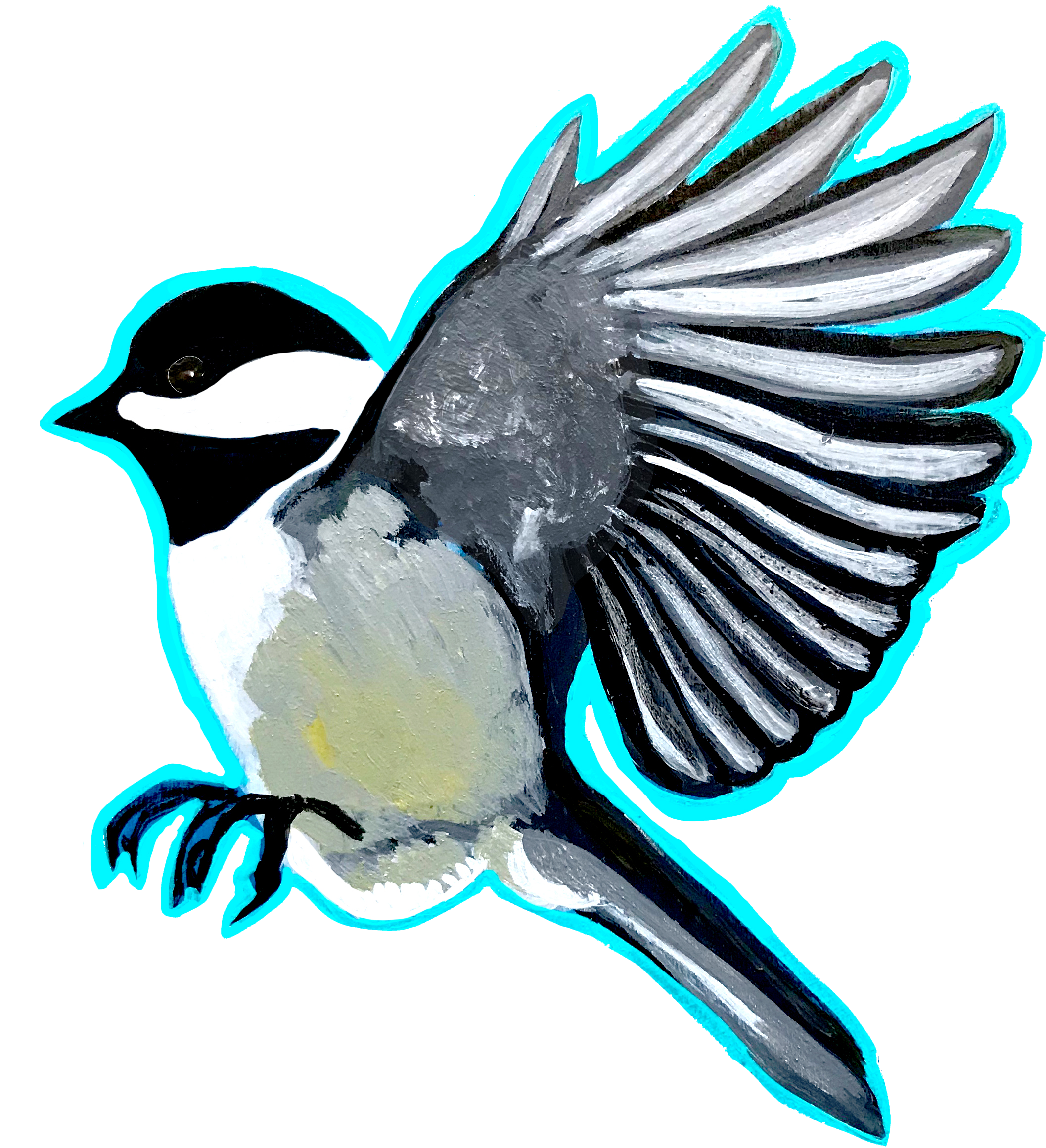 We share our backyards with hundreds, even thousands of different plants and animals, but as cities grow, places for wildlife become fewer and farther between. Fortunately, in Albuquerque, our backyard is home to a multitude of public lands, like Valle de Oro Urban National Wildlife Refuge, where both wildlife and human communities benefit from ecologically rich habitat that exists within the city and its immediate surroundings.
So as important as public lands, are to the conservation of wildlife, it is also essential that we do not think of protecting wildlife as something that only happens on the public lands we visit on the weekends. The Friends of Valle de Oro National Wildlife Refuge and our partners in this ABQ Backyard Refuge program want to support Burquenos to create a system where our public lands are not island refugia, but rather part of a larger system of private and public, rural and urban lands that can all contribute to helping our wildlife and community thrive.
All species are in constant need of suitable habitat in which to dwell and give the next generation a chance to thrive. With wildlife gardening, we can enhance our own outdoor spaces while providing resources for our wild neighbors to make their homes. Even in urban areas, we can make changes that allow other species to flourish with us. Wildlife gardening provides a means of cooperating with our wild neighbors by being aware of their needs and deliberately creating spaces that embrace the presence of more-than-human life.
From a large, one acre lot that can host numerous different trees, shrubs and flowers to a deck or balcony large enough for just a small container garden, everyone can contribute by making an effort to garden for wildlife and landscape for conservation.
The ABQ Backyard Refuge Program has been official launched!

Interested in learning more?
---
You can now download our ABQ Backyard Refuge Program Introductory Guide and plant list. Also, be sure to join our network to be the first to access the full Education Guide, to learn about upcoming ABQ Backyard Refuge workshops and events, and the opportunity to certify your yard as an ABQ Backyard Refuge.
Learn how to Garden for Wildlife and Landscape for Conservation
---
You can now download sections of our growing ABQ Backyard Refuge Program Education Guide, including our Introductory Guide and Plant List. These resources are regionally specific to support Burquenos building their own backyard refuge for your family and wildlife. Please check back over the next few months as we will continue to populate this website with additional resources as they become available. Also, be sure to join our network by signing-up above in order to get notified about new resources, opportunities, workshops and event.
---
The ABQ Backyard Refuge Program is managed by the Friends of Valle de Oro National Wildlife Refuge with the support of organizations throughout the Middle Rio Grande who value the wildlife and people in our community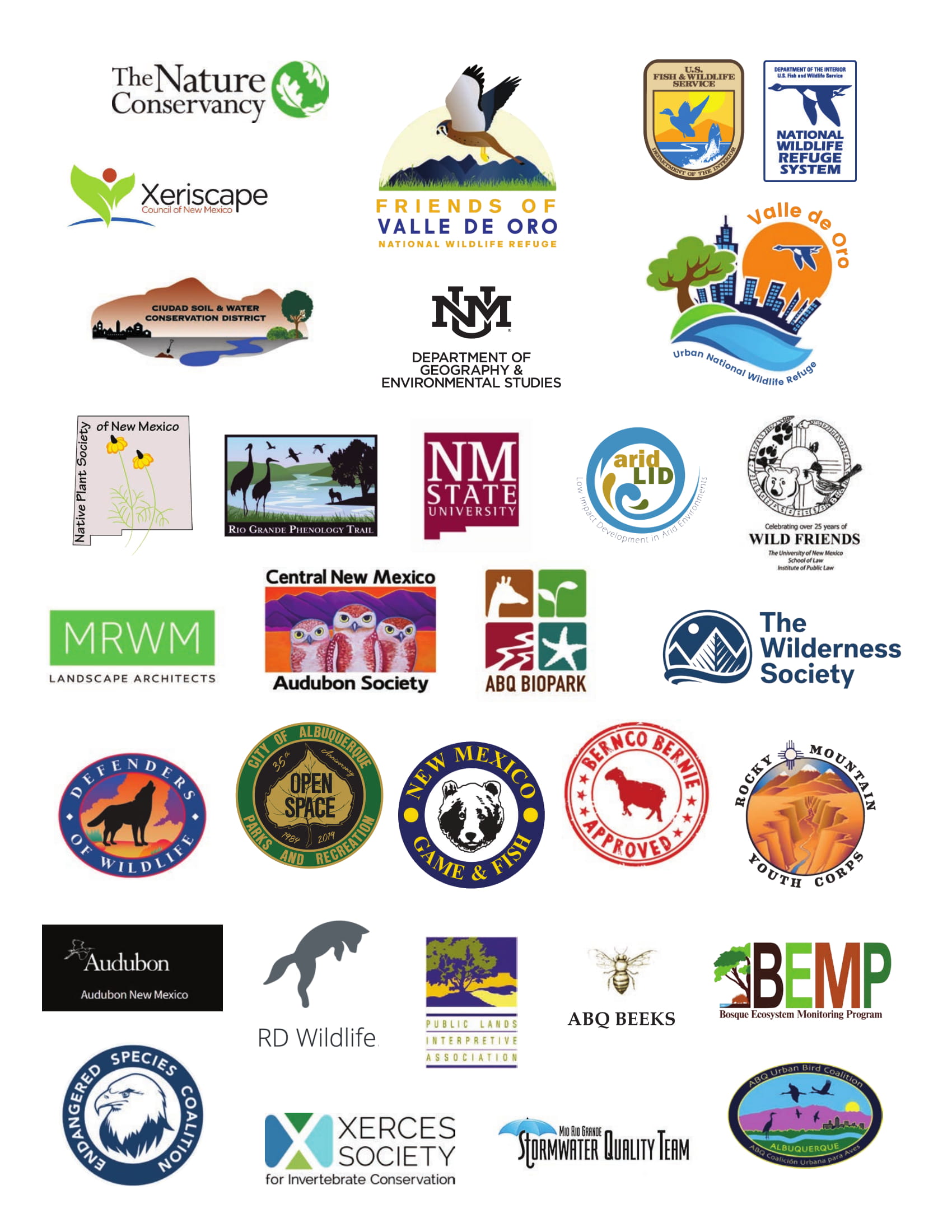 Address:
Friends of Valle de Oro National Wildlife Refuge
7851 2nd St. SW
Albuquerque, NM 87105

Hours:
Open M-F, 9:00 am – 5:00 pm
Please call or email to make an appointment

Phone:
505-750-3383

Email:
info@friendsofvalledeoro.org

Visit:
Valle de Oro National Wildlife Refuge is open every day, one hour before sunrise to one hour after sunset
DIRECTIONS AND MAP
Due to construction and restoration activites at Valle de Oro, please visit the Valle de Oro website for the most up-to-date information on closures