Urban national wildilfe refuge day Virtual event
Welcome to our 2020 Urban National Wildlife Refuge Day, National Public Lands Day and Valle de Oro's Build Your Refuge Day Virtual Event! This year, as part of the development of the new Visitor Center, Valle de Oro National Wildlife Refuge is working with exhibit design firm Ideum, Inc. to create community artwork for the welcome center. If you would like to receive an art kit to participate, please see below for a tutorial, artist examples, statements, and an application. All levels of talent are welcome to participate! Also, please enjoy our video refuge tour and photo albums of past Urban National Wildlife Refuge Days at Valle de Oro National Wildlife Refuge.
Valle de Oro National Wildlife Refuge and exhibit design firm Ideum, Inc. are working together on a community art effort, as part of the development of the new Visitor Center.
This effort will produce a series of artworks, created by members of the community, that will be displayed on the wall behind the Welcome Desk. Thank you for your time and energy creating an art piece to submit to this project!
How to Get involved & Instructions
ARTWORK PROMPT: We are seeking artwork that includes a symbol, or shape that represents your connection to the outdoors in the Middle Rio Grande Valley.


SIGN-UP TO MAKE A PANEL: Click the button below to fill out the application, your art kit, including a wood panel, paintbrush and bottle of paint will arrive in the mail soon.
UNPACK YOUR ART KIT: Your wood panel will already be primed and ready for you to design.
DECIDE WHAT YOU WANT TO PAINT, BASED ON THE PROMPT
DECIDE HOW IT WILL LOOK: We ask that you attempt to mimic the inspiration art style by artist John Hersey. Examples are found in the kit.
PAINT YOUR PIECE & LET IT DRY COMPLETELY
SEND IT BACK TO US: Complete the Art Release Form included in the Kit, pack up your finished artwork and release form, and ship it back to us using the included shipping slip. Shipping has been paid for on your behalf.


Please note that the team would like to reserve the option to select which pieces are included in the installation. If your piece is not selected, please know that your time and effort are still very much appreciated.


---
APPLICATION FORM
---

Check out our instructional video!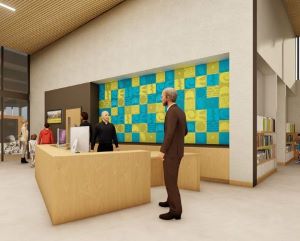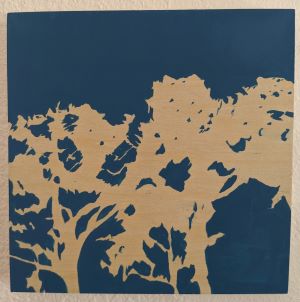 Nathan Begay, Transportation Fellow at Valle de Oro
"One of my favorite places in the Middle Rio Grande Valley to be in nature is in the Bosque near my home in downtown Albuquerque. When I'm in the Bosque, especially in the early mornings and in the late afternoons, I enjoy observing the light filtering through the trees. I love seeing all the remarkable shades of color filtering through the cottonwood leaves and watching how they change with the seasons. In my painting, I wanted to capture this phenomenon by highlighting spaces between the branches and leaves where light comes through."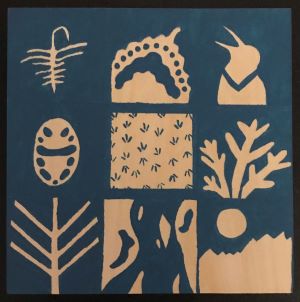 Ariel Elliot, Biologist at Valle de Oro
"My painting represents how my connection to nature has been heavily enhanced due to my career as a Wildlife Biologist and my overall love/appreciation for nature. I absolutely adore all types of animals and plants, from seeing seedlings emerge from the ground, birds calling in the early mornings, trying to identify animals from their tiny or huge footprints in the mud, seeing waterbodies influences on their environment, the way sunlight washes over the landscape, and more. I feel that I sometimes forget to appreciate nature around me and that I should take more time to appreciate all the complex connection and vast beauty of nature that surrounds me no matter where I go, especially here in the Valley."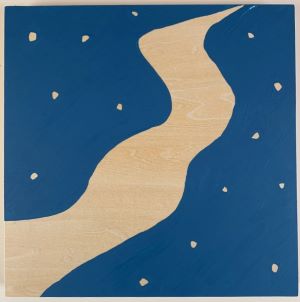 Teresa Skiba
Education Specialist at Valle de Oro
"The acequia leading to my Grandma's property in the South Valley surrounded by morning stars symbolizes my connection to the outdoors in the Middle Rio Grande Valley. Watering my Grandma's land before the sun rises, stars faint in the sky, I find myself. I find tenderness watching the plants and animals arise with the light. I find joy laughing with family. And, I find completion in the food and medicine I grow."
transformation at valle de oro
Lots of exciting things are happening at Valle de Oro National Wildlife Refuge and we thank you for being a part of our transformation! Based on the Refuge designs created with our partners and community members we have a lot of work ahead of us to restore this former dairy farm to a diverse mosaic of Middle Rio Grande habitats. Here are the projects the Refuge and our partners have been working on over the past year:
Construction of Visitor Center, Administrative Offices, Education Classroom, Pond and Amphitheater (still in process)
Construction of Maintenance Facility and RV pads for volunteers (still in process)
Addition of a pedestrian bridge across the Barr Interior Drain (complete)
Habitat restoration, planting of saltgrass in the playa wetland and cottonwood pole planting project to continue to bring the bosque onto the refuge (multi-year projects)
Construction of Wetlands 1 and 2 on the west side of the refuge (currently on hold)
Change in access on the Refuge, limiting driving access but encouraging pedestrian, bicycle and equestrian access (complete)
Construction of the AMAFCA Stormwater outfall and bosque bridge (complete)
If you want to stay in the know about what is happening on the Refuge, you can sign up via email for weekly #TransformationThursday updates by dropping us a line at vdolistens@fws.gov or check in with us on Facebook every Thursday.
Check out the video below to hear more about all of these exciting projects from some of our staff. You can also check out our website for more details: Valle de Oro NWR Website
Valle de Oro NWR was established on September 27, 2012. To celebrate our one year anniversary, back in 2013, we hosted our very first National Public Lands day event. The focus of that event was to get our community's input on what they envisioned for Valle de Oro NWR. Many of you joined us and your ideas later became part of the conceptual site plan for Valle de Oro NWR.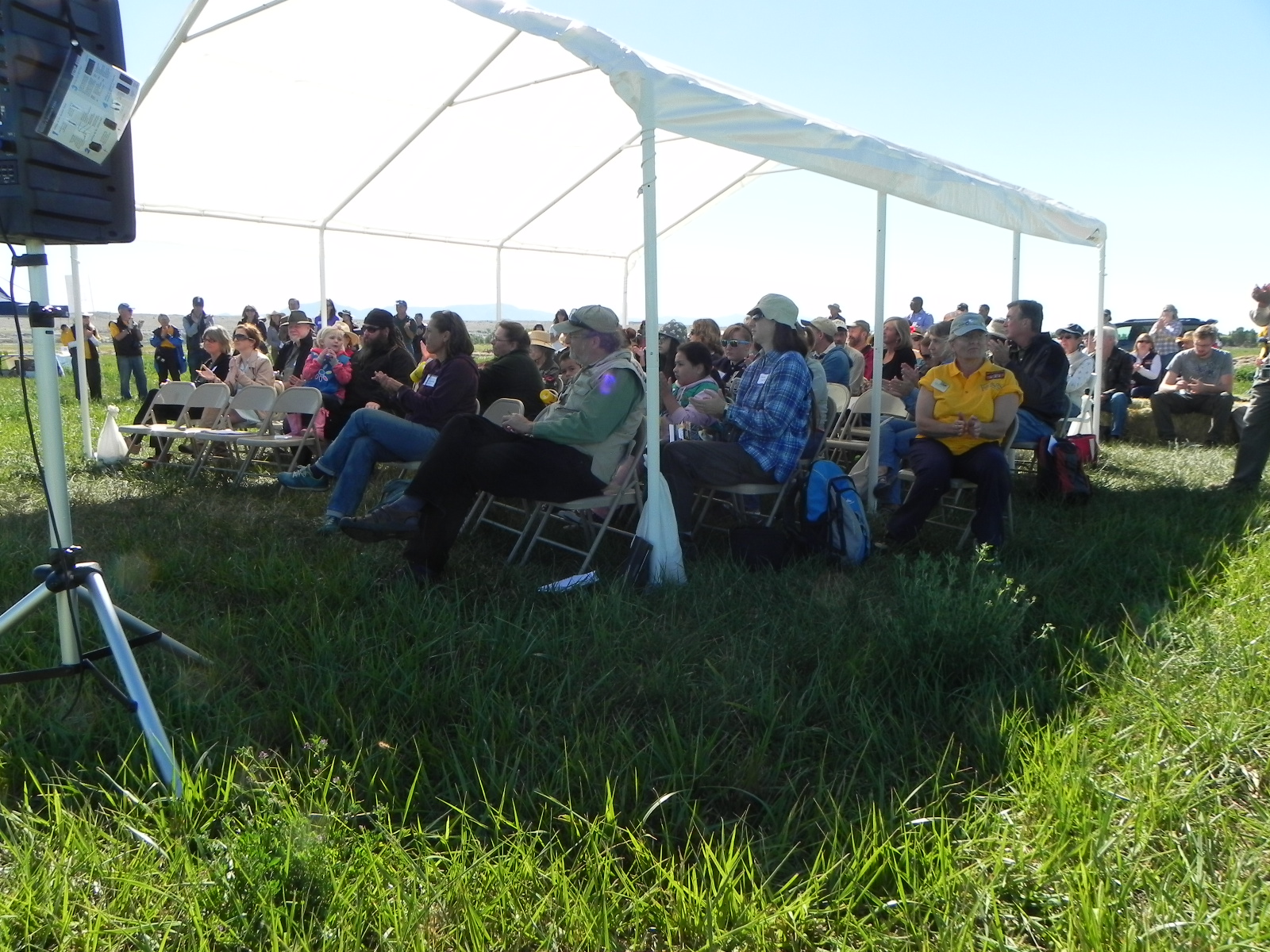 ---
Then in 2014, when Valle de Oro NWR turned 2 years old, we celebrated the Refuge's birthday for the first time. We continued with the fun and games each September through 2017 when the Refuge turned 5!
In 2018, we had our very first Build Your Refuge Day and we celebrated the 50th anniversary of the National Trails Act and you helped us build about a 1/4 mile of trail on the refuge that is part of the El Camino Real de Tierra Adentro historic trail.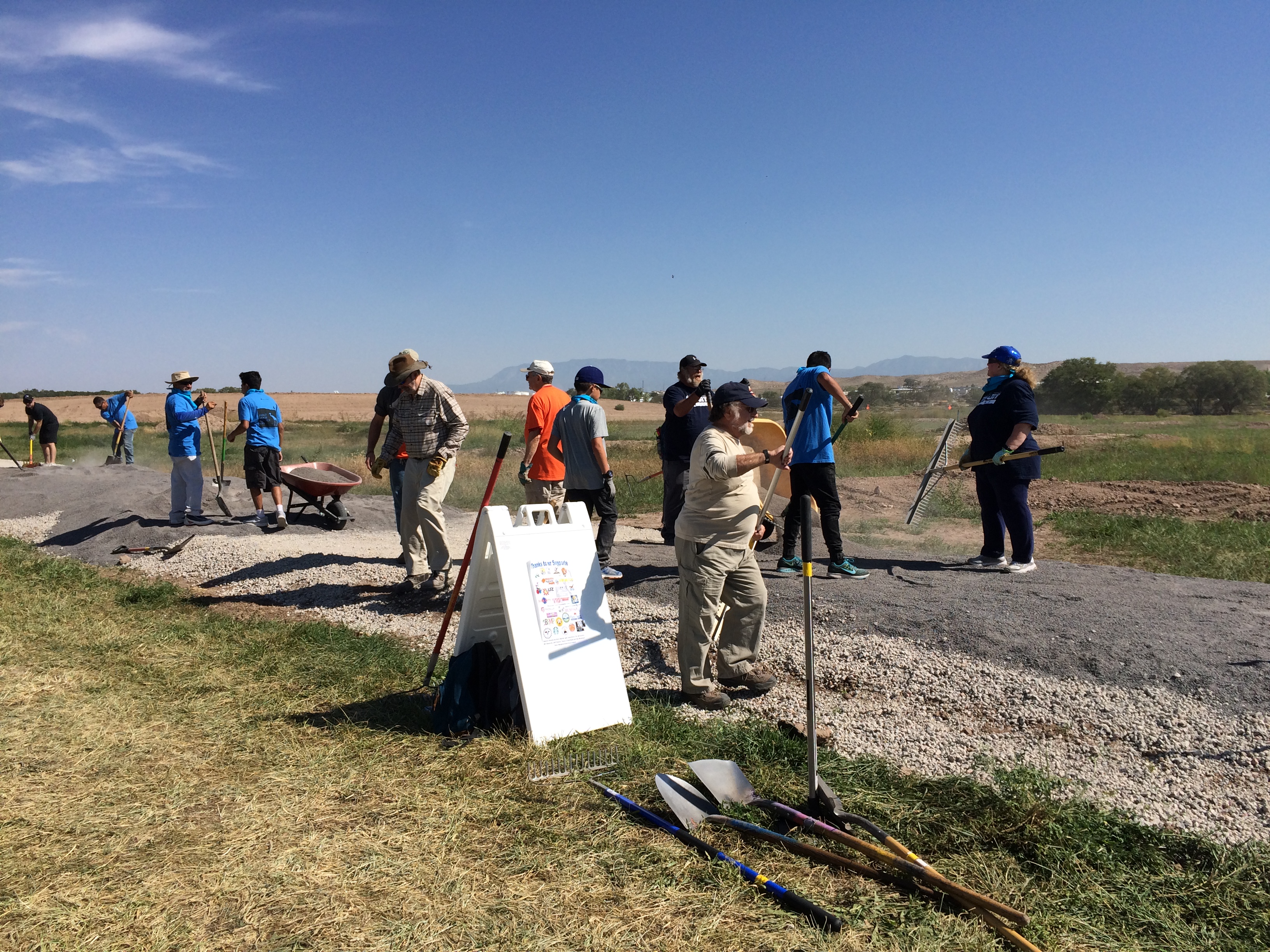 ---
Then in 2019, we celebrated the launch of the ABQ Backyard Refuge Program and the introductory education guide as well as planted saltgrass in the playa wetland with your support.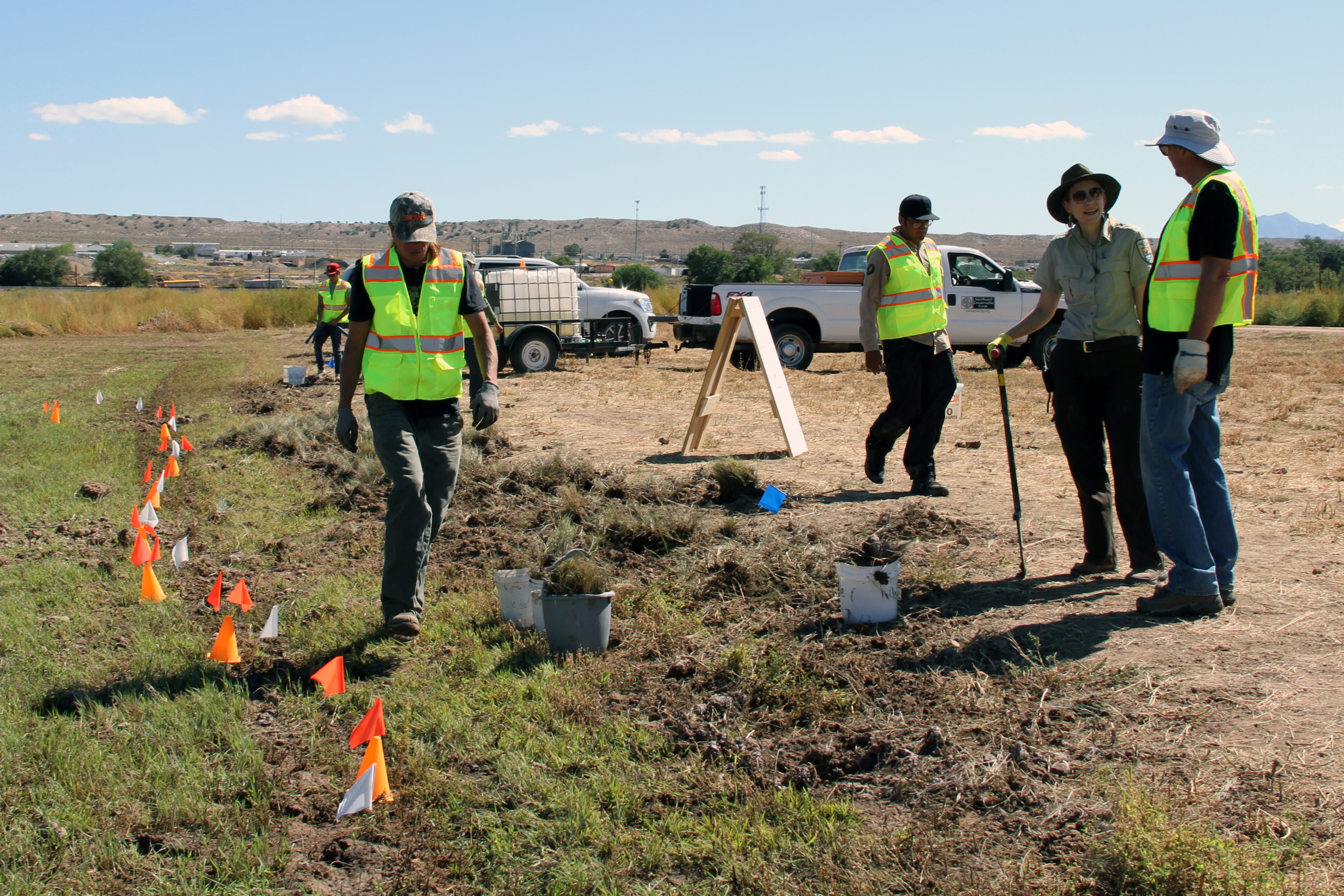 ---
Check out these photo albums from our great partners at New Mexico Volunteers for the Outdoors and from U.S. Fish and Wildlife Service from the last two year's of events.
2019 PHOTOS
U.S. Fish & Wildlife Service
2019 PHOTOS
NM Volunteers for the Outdoors
2018 PHOTOS
NM Volunteers for the Outdoors
---
This year is our 3rd year for Build your Refuge Day and also the 2nd year to celebrate Urban National Wildlife Refuge Day. We are sorry we can't be together to celebrate in person like we normally do, but we are excited to keep you engaged in Valle de Oro from a distance. We hope you can participate in this year's activity and add your artistic touch to our soon to be completed Visitor Center.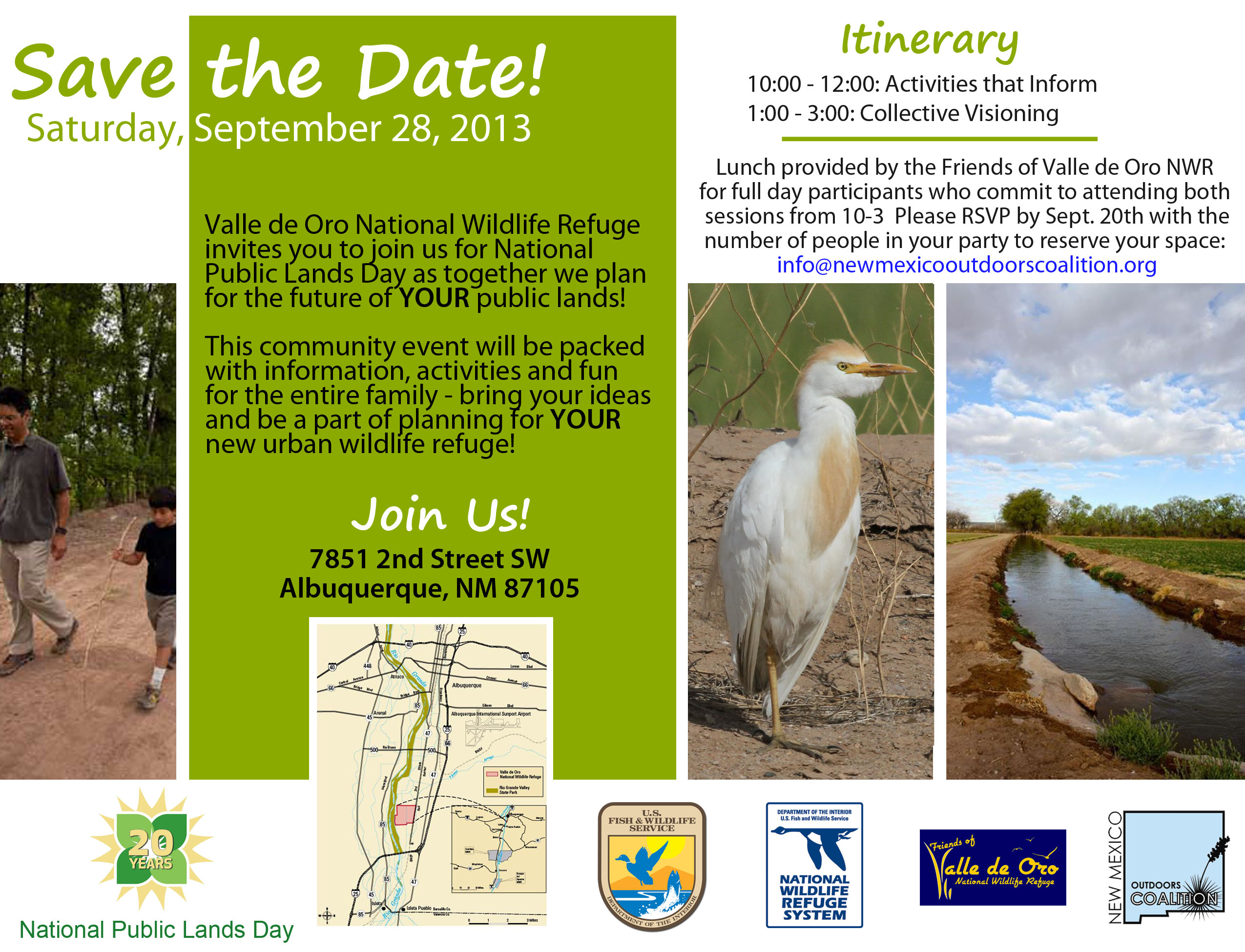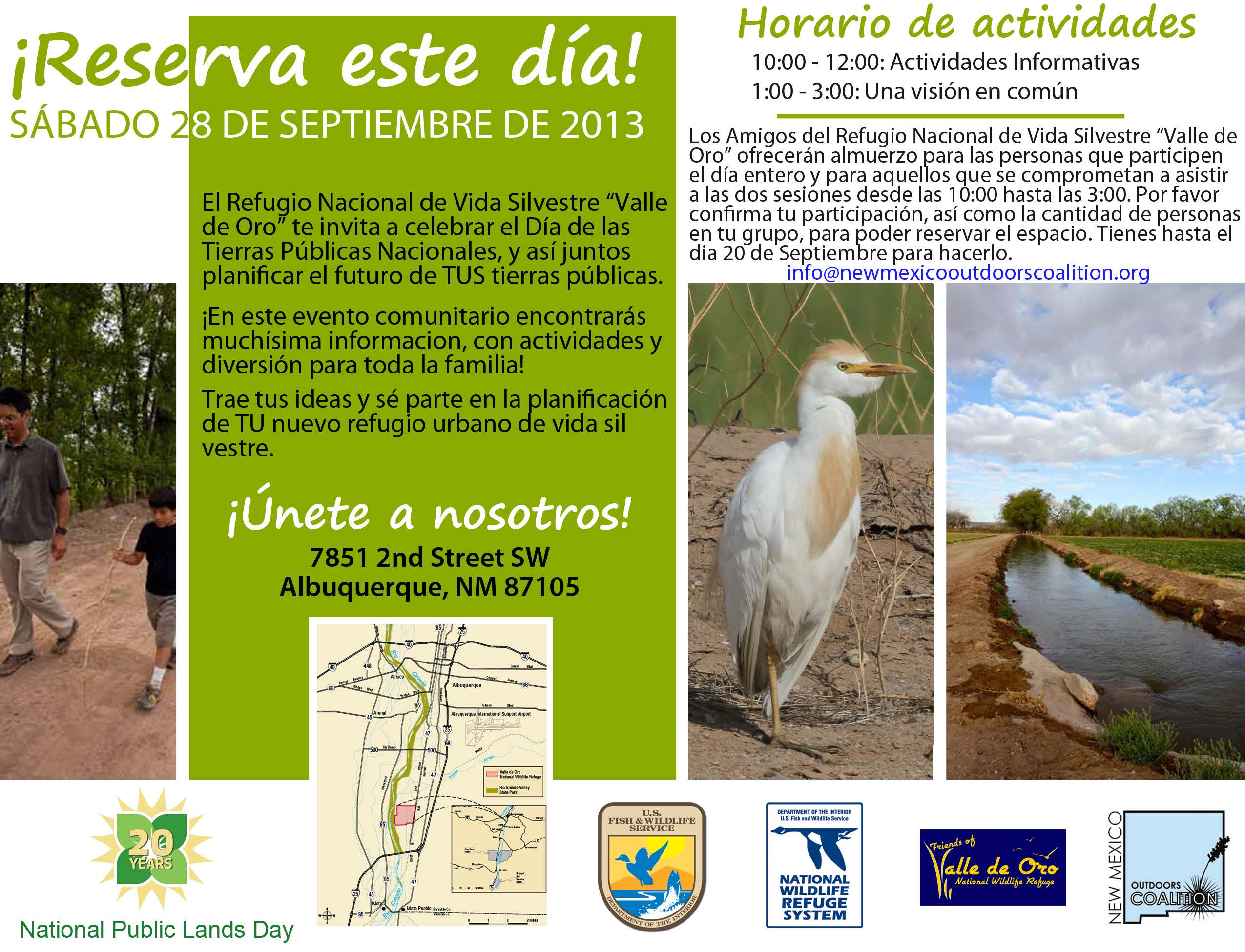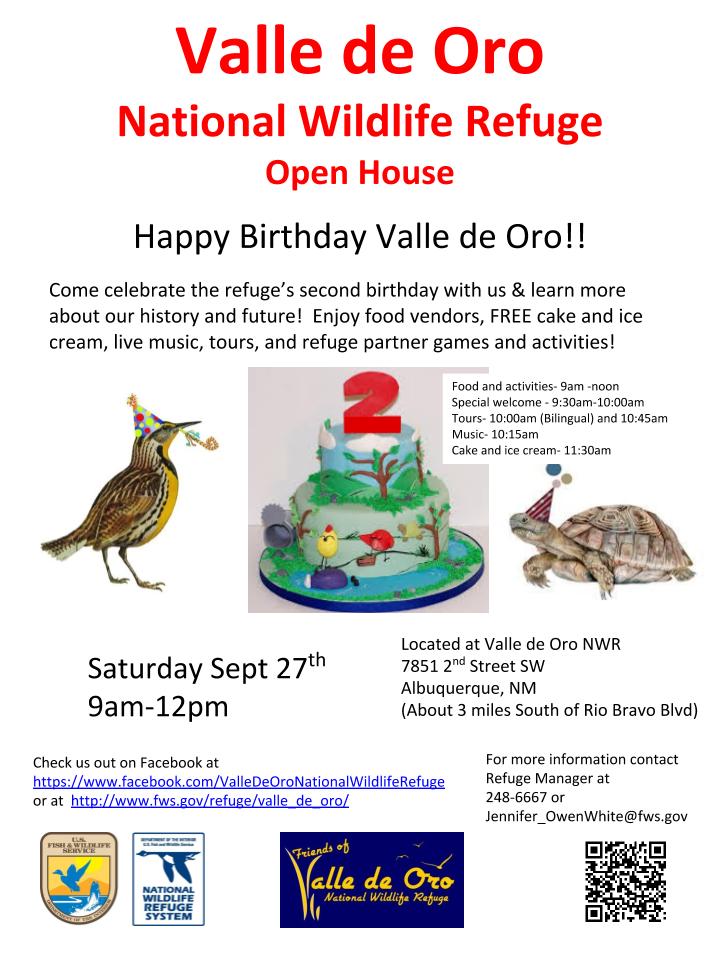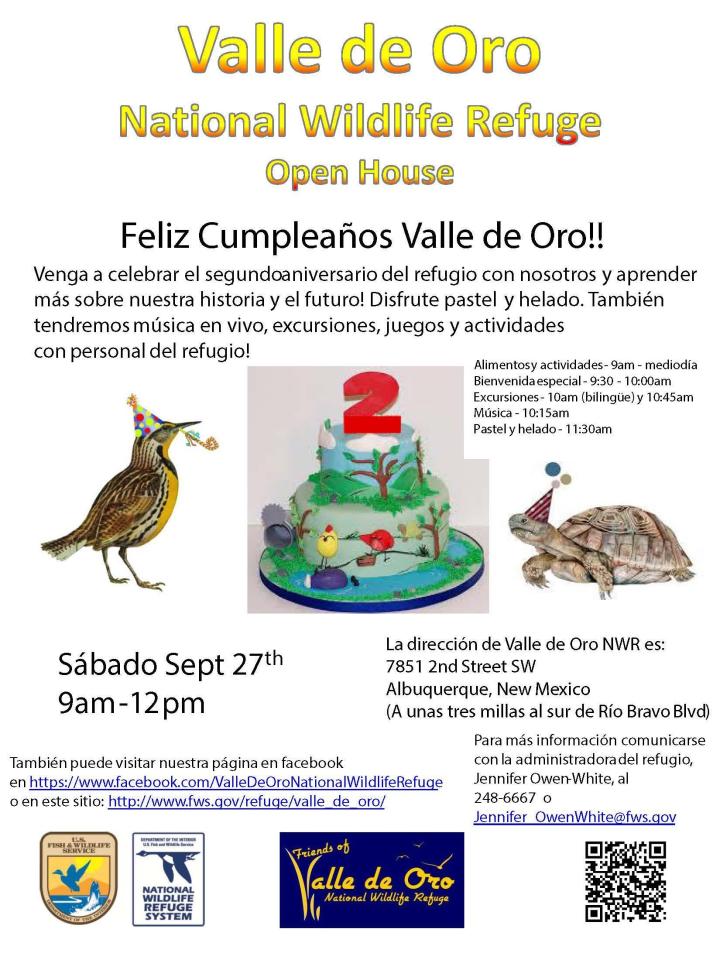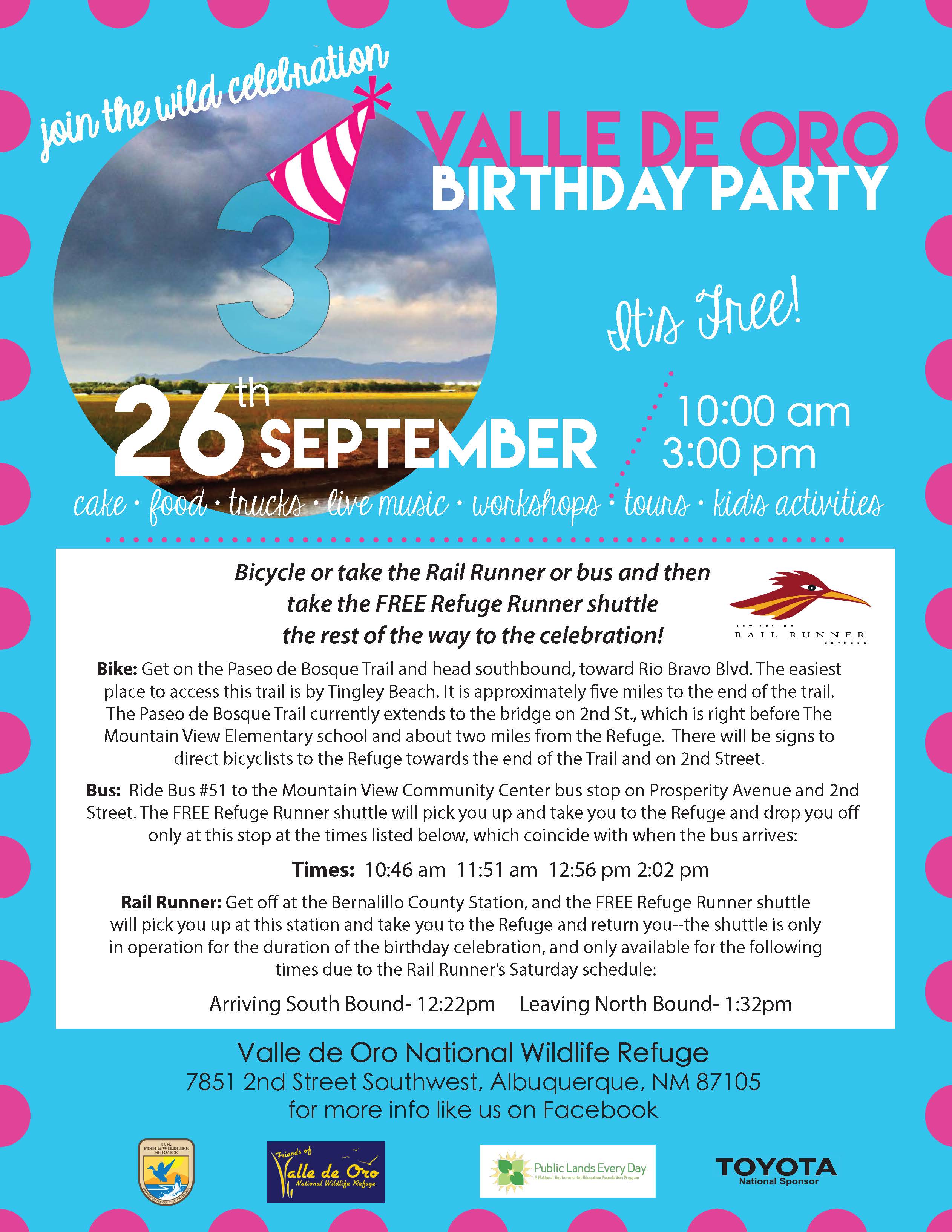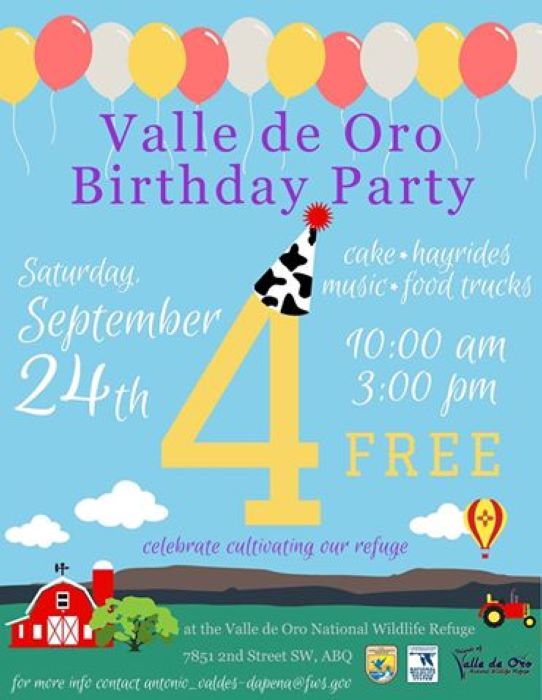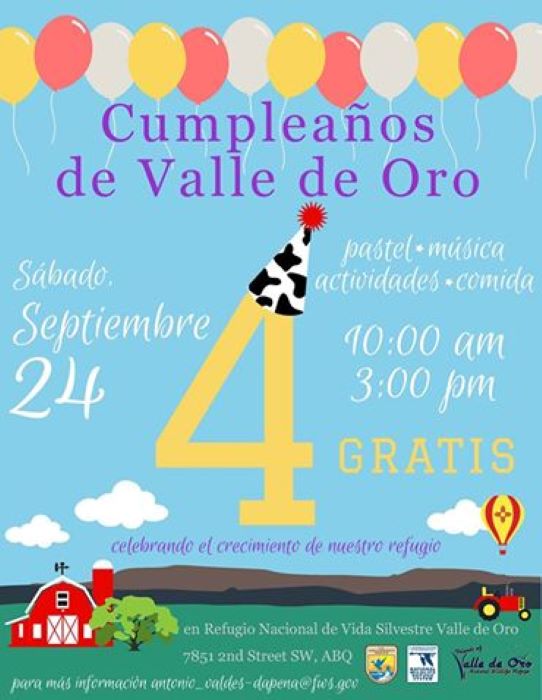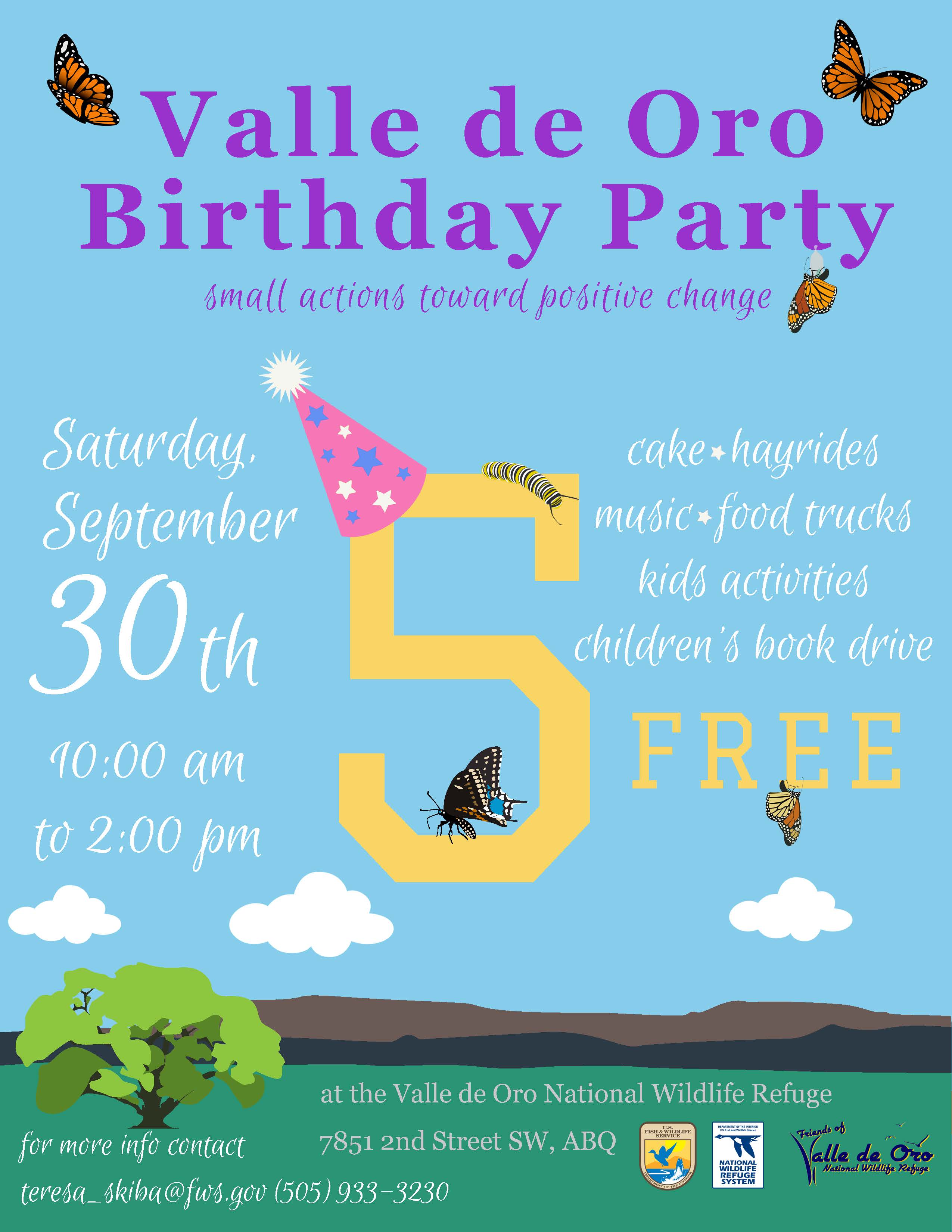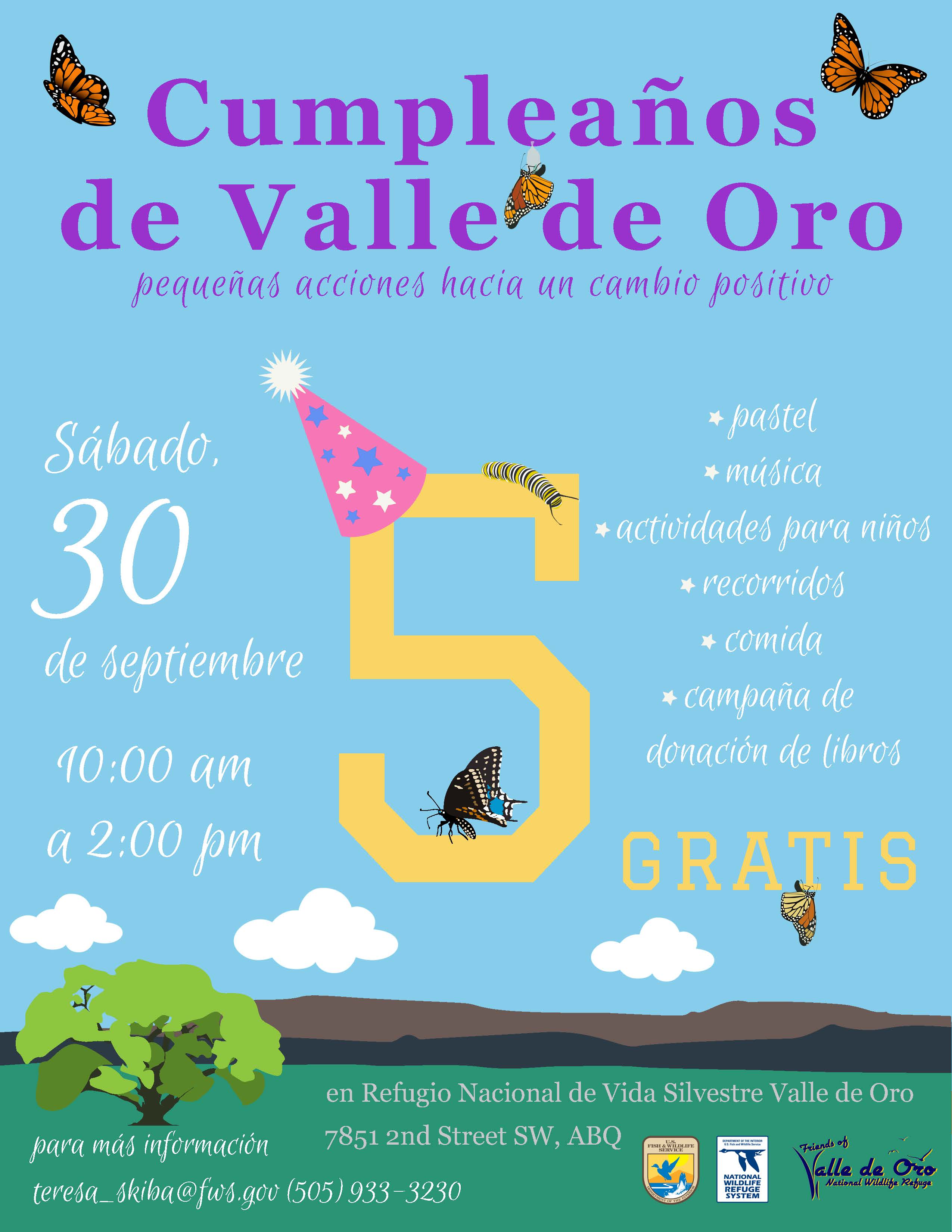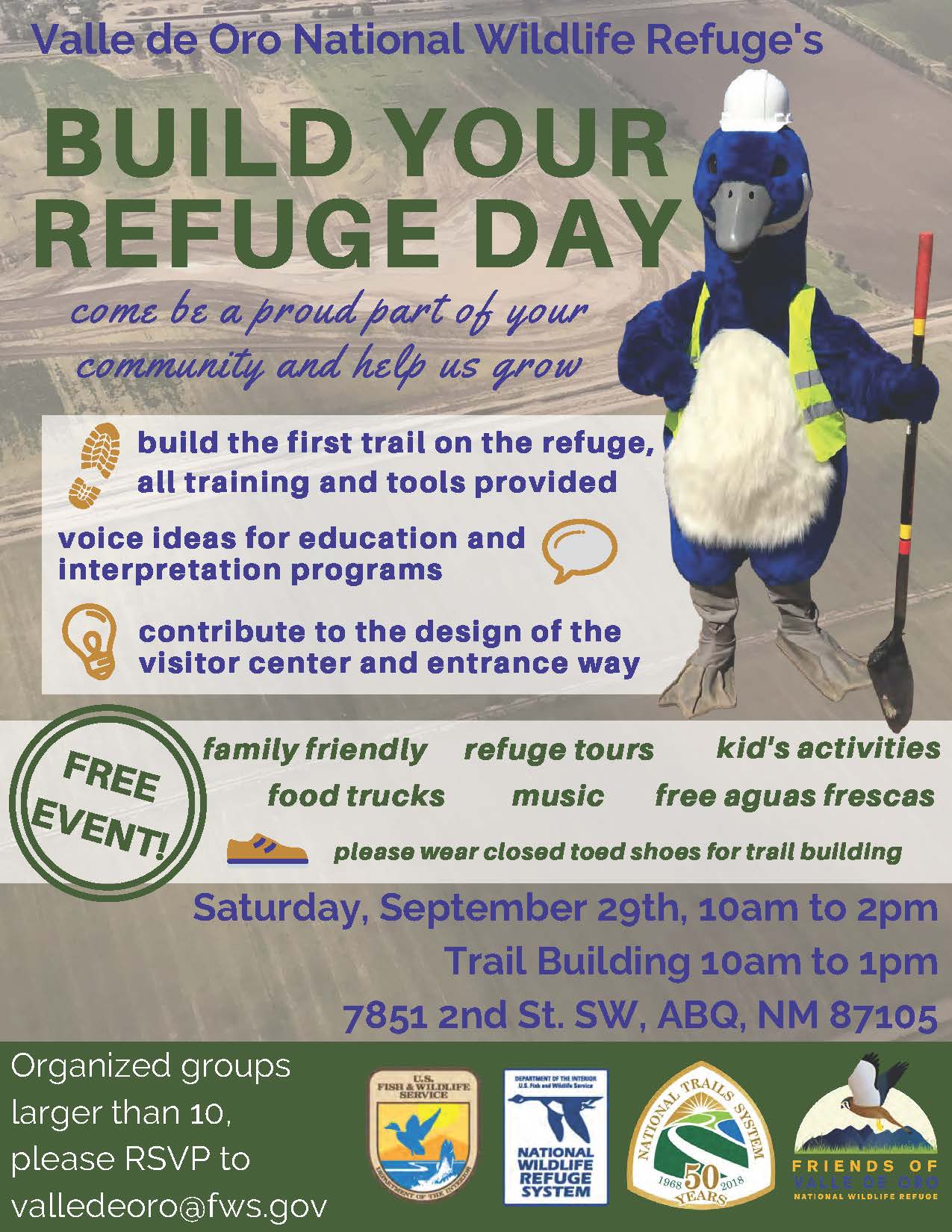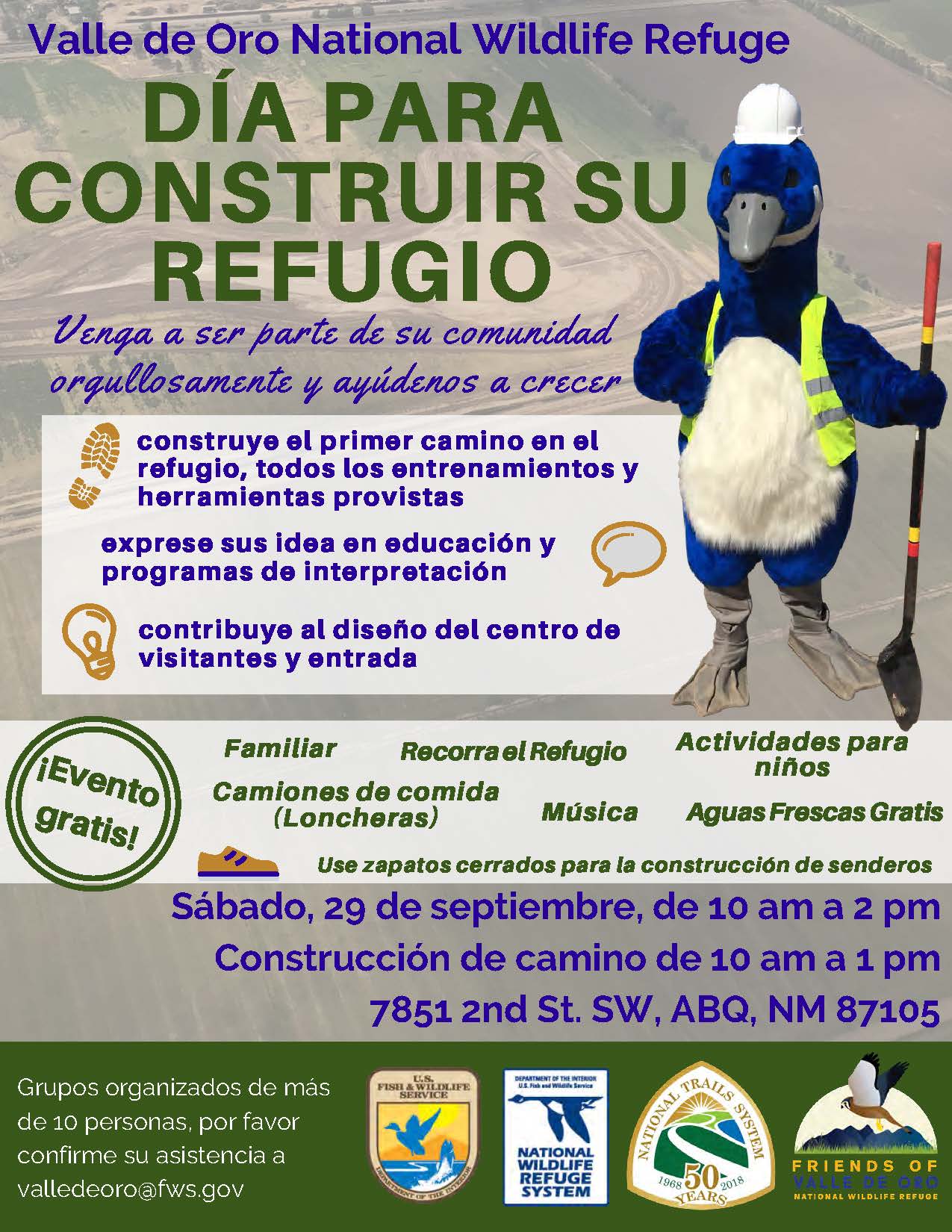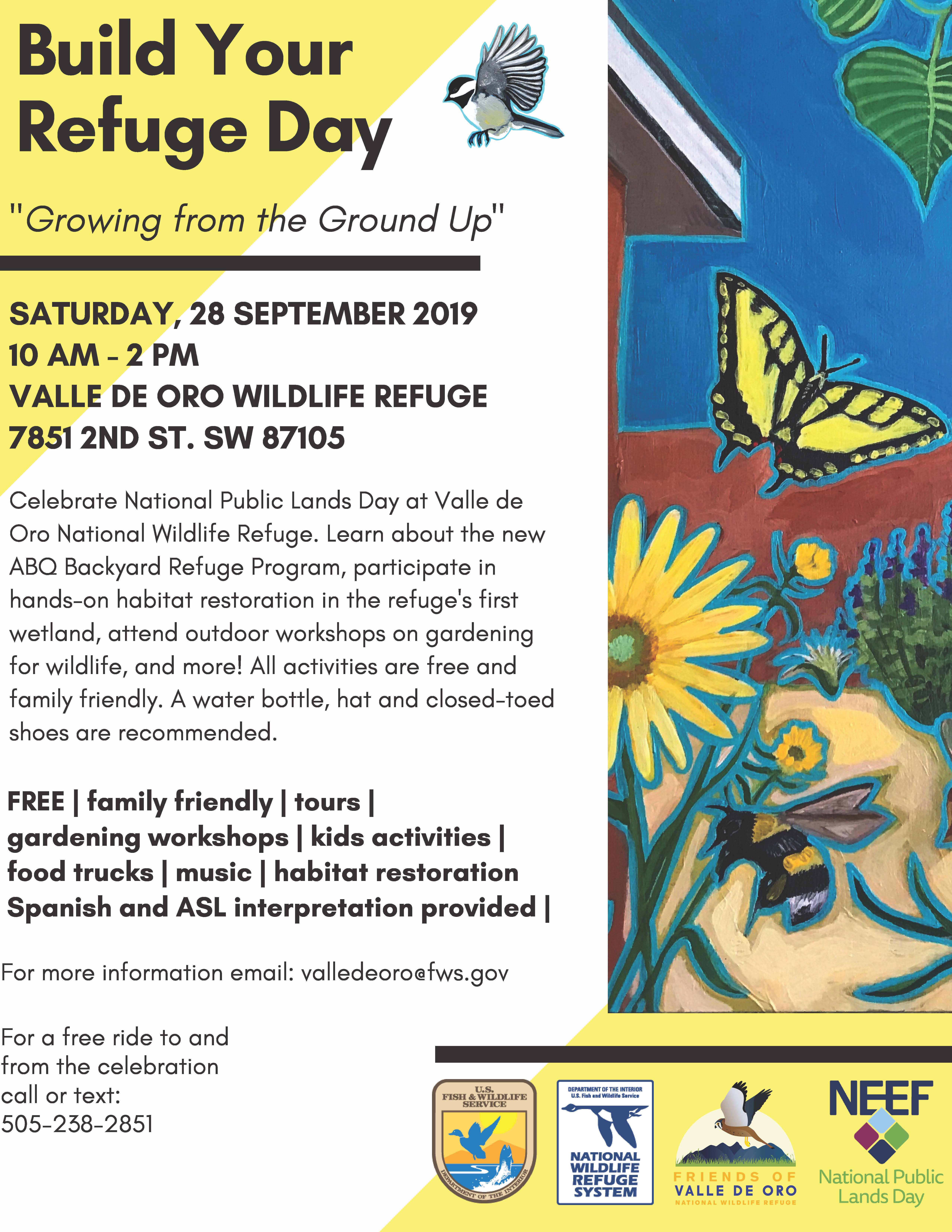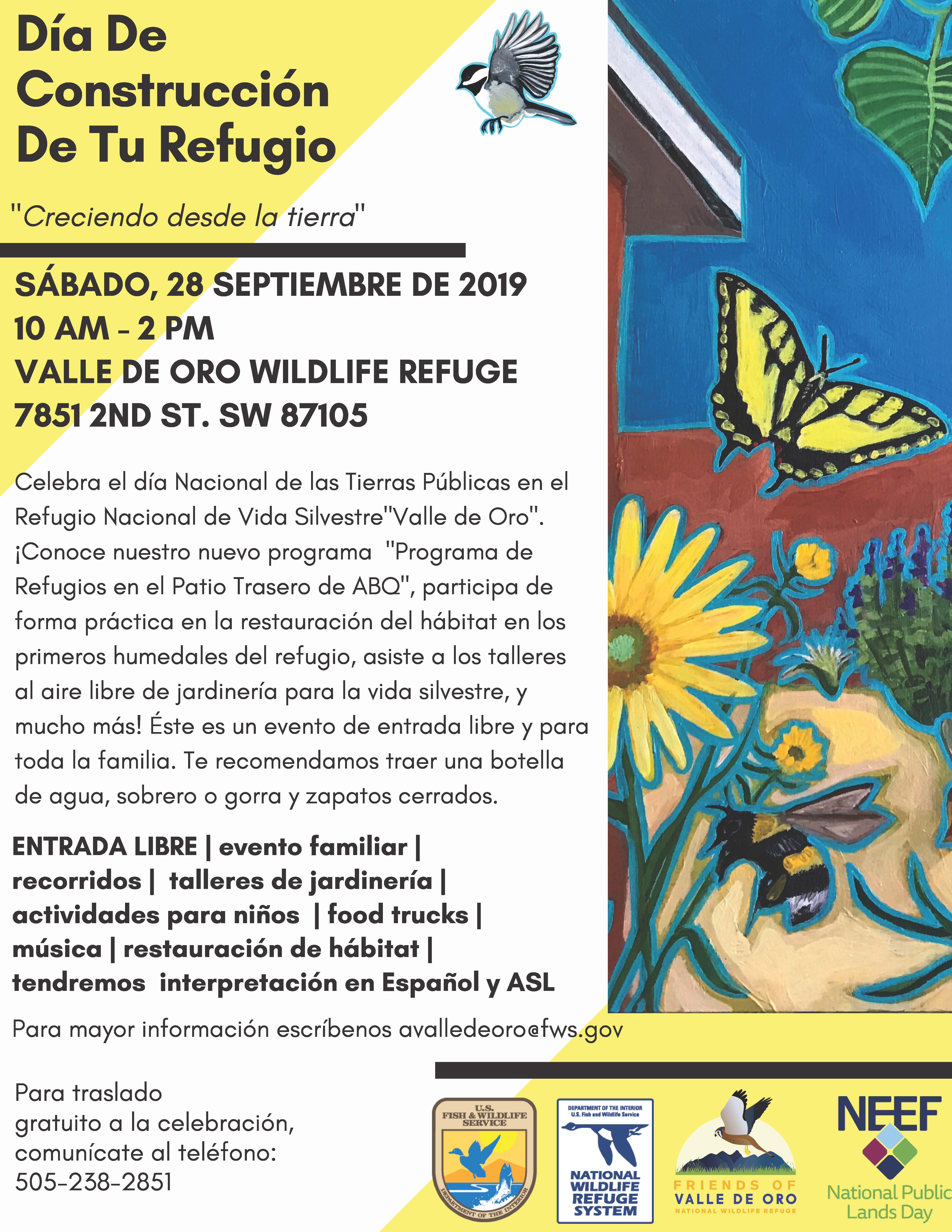 thank you to our Event Partners